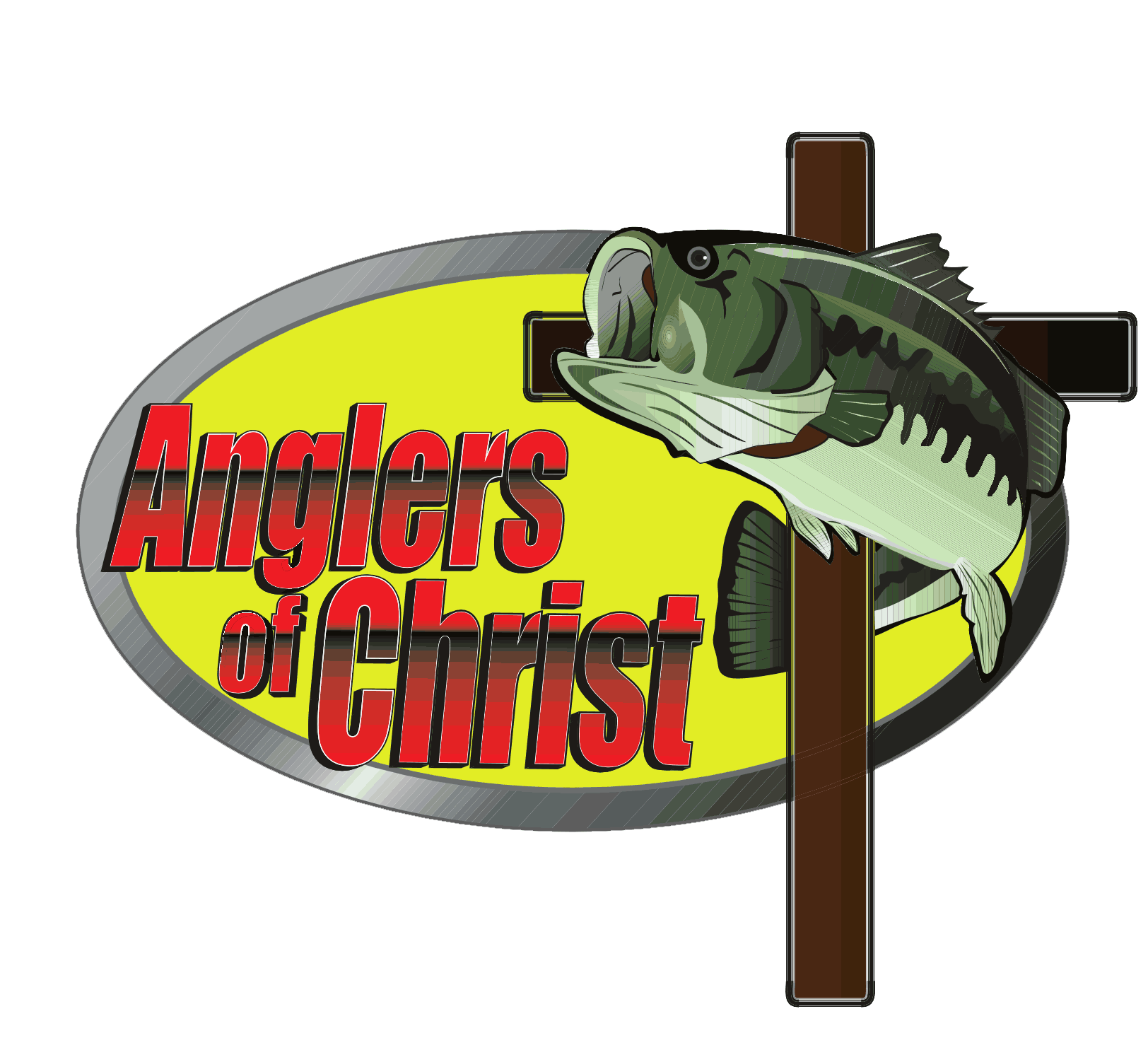 Anglers of Christ was formed in Lafayette, Louisiana in February 2006 and held its first tournament in May of that year. It was organized by a group of Christian men to encourage fellowship, fun, fishing and also to enjoy all that God has created. It was founded on basic Christian beliefs and is open to men that have a personal relationship with Jesus Christ. Anglers of Christ is a non-denominational bass club. The club normally meets on the 1st Monday of each month at Crossroads Church, 6:30 PM start time, the church is located at 150 Verona Dr. at the corner of I-10 and I-49. (Just past the old Acadian Hills Golf Course.)
Every year, members are asked to bring canned/dry goods to each meeting. When Thanksgiving and Christmas roll around, gift and food baskets are prepared for those in need for this special time of the year. We feed 30+ needy families each year with a weeks supply of food.

In 2009, and through God's guidance and a member's response to what God had to say, we bought Christmas gifts for a family of 7. The mother and father were both without jobs and had 5 children between the ages of 2 and 6. Both parents had served active duty previously. As God would have it, a friend of ours was a recruiter, we called him and he told us about this family and that they had been turned down for Christmas help by an organization because they were a couple of days past their deadline for being able to receive help. This was indeed the family God had in mind. Only God's timing could make this happen. One can only imagine the joy on that family's face come Christmas morning.

In December, 2010, we decided to do something different and had our first (and now annual) benefit bass tournament. We call it "HOT" (Helping Our Troops). The purpose being, to raise money in order to help out a military family. 14 teams showed up and paid $20 per boat to fish, do the math...we raised over $1000....hmmm, the rest of the money came from donations...that in turn led us to help out two families instead of one. Blessed we are and a blessing to others in need.

Once again 2011 proved to be a productive year in many ways. Our membership grew our fund raising poboy sale was a huge success as we sold 300+ more than we normally do. We donated money to help with storm relief in Joplin, Missouri. We helped out with a donation to the boys and girls club of Lafayette. As we have done in the past, we donated money to help out with Thanksgiving and Christmas food/gift baskets. We also helped out with a donation to the young lady that had health issues. And of course, we did our HOT tournament in December and with God's intervention, we raised over $2000 to give to the Hamilton family who lost their husband/father in an auto accident. The father (Aaron) was a navy veteran and left behind his wife and 5 children. A thank you to all that have helped making it another successful year.

2012: It was great. Local flooding led us to donating $500 to help out the flood victims by lining up Sherwin Williams Paint Co. to get the ball rolling. God's timing is perfect. As it turns out, our $500 secured $5000 worth of paint...SPLAIN DAT !!! Only one explanation, Godly intervention. We ended up getting 165 gallons of paint to help those in need. Love Inc. distributed the paint to those in need. Our 3rd Annual "HOT" Tournament took place on December 8, 2012 and once again at Henderson Lake. All proceeds went to the Kelly Theriot family, Kelly was killed in an auto accident in November of this year. Kelly was 25 years old and had served his country in the Air Force. We raised $1950 for this years tournament...Thanks to all that helped make it a success.

2013: It was another great year as we expanded to 46 members. God continues to bless us over and over again and again. We were able to feed 30 families for Thanksgiving as well as helping others with Christmas goods or goodies. In addition to that we were able to aid to 2 families that had no hope of having a Christmas, one having 4 children, the other 5. The 4th Annual HOT Tournament was successful as we raised around $1500. We were able to help out a local family in need as the husband just returned from serving overseas.

And now 2014 comes in with a family that lost everything in a house fire, Praise God for their safety...The club took in donations of cash, clothes, utensils etc. to help the family out. $700 donated and 3 boxes of clothes and other accessories. We also helped out the Roever Foundation, a group that helps in rehabilitating veterans in all aspects of life. We helped out a young missionary woman that is headed to Africa and donated money to someone waiting for a liver transplant...once again God was good with all the help we received. Oh, we moved the HOT tournament to the month of May 2015 and expect good things to come out of that move.
2015: HOT tournament in May enabled us to donate $1500 to Hero Hunts and their efforts to continue hunts and fishing events for vets. also donated $500 to Little Lamb Ministries for their Thanksgiving baskets. Also donated money to help send a former member to Rome, Italy in 2016 to do missionary work. In December, we helped a homeless shelter man secure an apartment and paid his utility deposit. This man was just hired by the Cajun Dome as a worker. Also donated funds to Bridge Ministry.
2016: We helped a young lady out that had surgery and no insurance or income coming in due to time off. Also lent a helping hand to Father and daughter to improve living conditions. HOT tournament was successful, over $1800 donated to the Fantroy Family, grandmother taking care of her 3 grandchildren due to their mother being killed while serving our country and on active duty.. Also helped a lady that was out of a job, provided groceries for a couple of weeks. Helped the Stockstill family, father with cancer, home flooded, needs repairs. Little Lamb Ministries was also provided with money to help with their Thanksgiving Baskets.
2017: We continue helping a missionary in Rome. Helped the Nix family with funeral expenses. Also continued support of Stockstill family after the passing of their husband/father. We held our 7th Annual "HOT" Tournament in May and raised over $1500 for the Opelousas Lighthouse Mission with those funds to help out veterans that come in to the shelter...Again this year Little Lamb Ministries received funds to help with their Thanksgiving Baskets for families that have family members incarcerated. Also helped a family out that lost everything they had to a house fire, nothing was salvageable...We are so blessed every year to be able to help out so many in need.
​
2018: Helped out a couple of elderly ladies that had termite damage in their home, mother 95, daughter 75...Donated money to Love With Action, husband and wife ministry feeding homeless with a meal once a week, over 70+ meals served weekly...Made donation to St. Jude's Children's Hospital. Helped out a family with funeral expenses for their father. Helped out with Christmas for Little Lambs & Russell Roseberry with his Prison Ministry...Helped a lady out that had damage to her home due to house fire...Also gift card to help a pastor out who was still making repairs to his home that was damaged in the 2016 flood...
​
2019: Helped a member with a donation as he heads overseas to continue missonary work. Continuing in the mission field, we donated to help a group of chaperoned teens that will be headed overseas for 3 months, prayers please...Donated funds to help a youth group go on a 3 month mission trip...Helped out a young man named Jimmy with food, money, prayer...5 months behind in rent, no job, no friends, no family around here, nearly starving to death...He is on the rebound...We are assisting Little Lambs Ministries again this year as they take care of families that have parents incarcerated as well as Riverside Church of Christ in their efforts to put together food baskets to help those in need around Thanksgiving, we purchased 40 turkeys to be added to the gift baskets..Donated funds to Opelousas General to help with their Christmas Shoe Box to help those in need of a Christmas Blessing...Helped a gentleman in need of stairs and front porch redone...Helped another lady with 3 children that was in need of groceries these past few months of the year...
​
2020: What's in store ?? Well, Corona Virus hit the country and the world, all is on hold right now...PRAYERS NEEDED...We were still able to help many in need this year...2 families hospitalized for covid 19...a few families lost members during this year as well as we were able to make many donations to St. Jude's in the names of those that passed away...St. Jude's also received a donation from us to help out with 18 month old Emma as she is battling brain cancer...We were able to once again help out Opelousas General with their efforts to supply children of families with presents for Christmas, what a blessing...also we were able to help Riverside Church of Christ with their Thanksgiving baskets for families in need, again we supplied meat for the baskets...
​
2021: We helped out 2 families with donations that were battling covid...sent funds for a young minister battling Lou Gehrigs disease...helped with funeral expenses for a family that lost their husband/dad that drowned...Donated money to a minister that is battling ALS...We will again help out with Thanksgiving baskets for those in need as well as Opelousas General and their efforts to help families out with Christmas presents for those children in need...also have sent donations to St. Judes in the name of family members that have passed away this year..supporting Little Lambs Prison Ministry at Christmas...
​
2022: We continue on into 2022 and looking forward to helping those in need. Assisted a lady stranded in Alabama, lives in Ohio. Ran over something on the road, lost oil in engine which then locked...Also helped out with a donation to Toledo Bend Baptist Center for renovations. Helped with a donation to a young man having financial issues, helping to get him back on his feet...Helped out a missionary headed overseas to share the Gospel of Jesus Christ...Helping out Riverside Church of Christ by donating turkeys to help out with the Thanksgiving baskets that are going out to help those in need...Donating funds to Opelousas General to help in securing Christmas gifts for those that have no means for Christmas....Little Lambs Prisons Ministries will also receive help to supply gifts to children whose parents are incarcerated...St. Jude's has received numerous donations from Anglers of Christ througout the year...the year is not over yet !!
​
2023: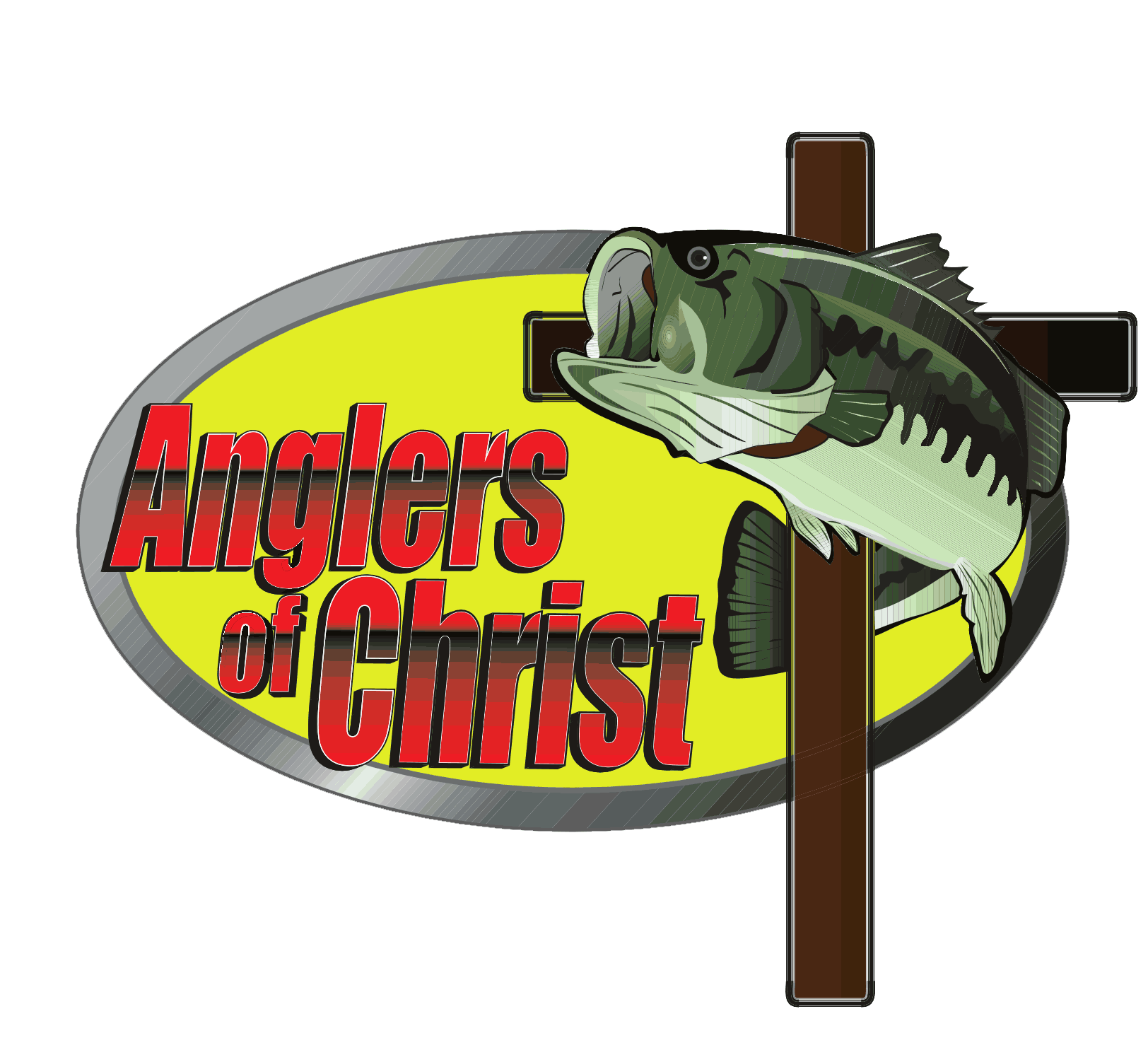 2023 Officers (all AC 337)
Joe Phillips - President - 280-4774 Cell
Lawrence Brunet - Vice - President -249-8108 Cell
David Hamner - Treasurer - 230-6585 Cell
Al Perry - Secretary - 296-5357 Cell
Chris Warner - Assistant to all - 983-2569 Cell
About